Grand Forks International Airport is one of the region's most significant economic engines, with a total economic output of almost $200 million. The airport and its tenants employ more than 500 people on the airport campus and support more than 170 jobs in the community.  Whether you're interested in becoming an airport vendor, real estate development or joining the airport team, you'll find the information you need here.
The Grand Forks International Airport issues security badges to airport employees, hangar tenants, and others who need access to the secured areas of the airport. There are four basic steps to obtaining a badge:
An Authorized Signatory (i.e., your employer, hangar lessor) authorizes you to make your first badging appointment.
At your first appointment, the badging office collects enough information from you for the TSA to perform a security threat assessment (STA); and depending on your authorization, they may take your fingerprints for a background check through the FBI.
Once you've been cleared to obtain a badge, you will be emailed links to online videos with quizzes to train you on your responsibilities as a GFK Airport badge holder.
After successfully completing your training, you make your second appointment at the badging office to receive your badge.
Follow this link for more detailed information.
Working at the Grand Forks International Airport is fun and exciting. If you're interested in working here, just click below to find out how!
The Grand Forks Regional Airport Authority employs the following:
Administrators
Supervisors
Administrative Assistant
ARFF/Operations Specialist I
Maintenance Specialist I

Terminal Custodians
When employment positions open up, we will add links to the above so you'll have all the information you need to apply.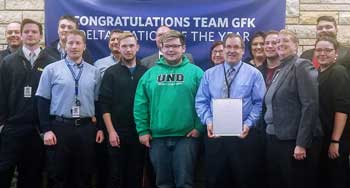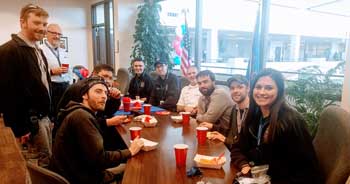 Links to all of our rules, regulations, minimum standards, fees, policy statements, meeting minutes and more are located on our Documents page.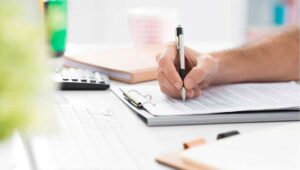 The Grand Forks Regional Airport Authority has recently updated the Airport Master Plan for the Grand Forks International Airport (GFK). This Airport Master Plan studied the facility needs and development plans to meet demand for the next 20 years. The study guides efficient airport development with the flexibility to react to changes.
This webpage has been created to be a link to the community to share information on the study and receive feedback from you. Various links below are provided to access project documents.
For questions on the study please contact the Airport Administration Office at 701-795-6981.
Planning Process & Guidance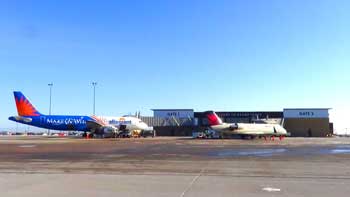 GRAND FORKS REGIONAL AIRPORT AUTHORITY BOARD MEETINGS
(Information provided as it becomes available, generally one week prior to meeting date)
Agenda -Airport Authority Board Meeting - November 19, 2020  https://gfkairport.box.com/s/wq1hc38zg6mqqo9cuctjws44rdzg0tvj
In the interest in practicing social distancing due to the coronavirus, please plan to participate via conference call for this meeting.  Call in information is as follows:
Call in Number:  1 346 248 7799 
Meeting ID: 872 5993 3031
Password: 119440
NOTICE OF AVAILABILITY OF ENVIRONMENTAL ASSESSMENT  (posted online 11/05/2020)
AND NOTICE OF PUBLIC HEARING
CONCERNING EXPANSION OF THE RUNWAY 9L/27R AT GRAND FORKS INTERNATIONAL AIRPORT
GRAND FORKS, NORTH DAKOTA
CLICK HERE for a download of the complete Environmental Assessment document -  https://gfkairport.box.com/s/40nbk5lv31oyxzox3e6cblwh210tx81j 
The Environmental Assessment (EA) provides information on the proposed project and discusses the potential economic, social, environmental impacts, and mitigation measures, as appropriate, of the Proposed Action with consideration of its alternatives (including the No Action Alternative) and has been prepared pursuant to the requirements of Section 102(2)(c) of the National Environmental Policy Act of 1969 (NEPA). The FAA is the lead federal agency and will ensure compliance with NEPA for airport development actions. The EA has also been prepared in accordance with FAA Order 1050.1F, Environmental Impacts: Policies and Procedures, FAA Order 5050.4B, National Environmental Policy Act (NEPA) Implementing Instructions for Airport Actions. The EA also addresses impacts in accordance with, but not limited to, the federal Endangered Species Act, Clean Water Act, and Executive Order 11990 on Protection of Wetlands.
*COVID-19 NOTICE* - In 2020, the World Health Organization characterized COVID-19 as a pandemic. Due to the public health and safety requirements concerning the coronavirus, the public review and comments regarding the EA shall be conducted in accordance with the public health guidance provided by the State of North Dakota and the City of Grand Forks, which are subject to change. The public hearing for the EA will be held online and via telephone as further described below.
Thirty days prior to the Public Hearing, a copy of the EA will be available on November 7 at the Grand Forks International Airport website: https://gfkairport.com/business/#public. A copy of the public hearing notice, presentation, and project handouts will be posted to the same website 10 days prior to the public hearing. Those who do not have Internet capability or ability to access online materials may request a hard or electronic copy of the EA be sent to you. Requests can be made by calling and leaving a voicemail with your name, phone number, preferred format of the EA (CD or hard copy), and address, or by emailing your request to the following:
(701) 355 8719
Curt.cady@kljeng.com
Note "GFK Public Hearing" in the subject heading.
Public Hearing: You are invited to attend a virtual public hearing scheduled for December 8, 2020 at 6:00 pm CT to 8:00 pm CT to learn more about the Proposed Action and EA, ask questions, and provide formal comments. The public hearing will begin with a presentation by the project's proponents. After the presentation, you will have the opportunity to ask questions and provide comments. All public comments will be recorded as part of the official public hearing and will be made part of the public record.
Comments that you would like to submit beyond what you are able to address during the allotted time, please submit them in writing. Written comments are given the same attention as oral comments presented during the public hearing.
You may participate in the public hearing via computer by visiting https://gfkairport.com/business/#public A meeting link also will be located on the Grand Forks International Airport Webpage Public Notices that is located by selecting  the Learn/Airport Authority/Business tab or you can participate via phone by calling to 1-346-248-7799 entering meeting ID 873 2147 0016. The meeting Passcode is 520466. During the public hearing, questions and comments may be submitted through several channels:
Submit via computer in the chat box next to the presentation.
Submit via phone.
Special Accommodations: Auxiliary aids and services may be provided upon request. Requests for these services can be made by calling 701-355-8719 at least 5 days prior to the public hearing. Every reasonable effort to accommodate special needs will be made.
Hardcopies of the EA are available for public inspection during normal business hours at the following locations:
North Dakota Aeronautics Commission – 2301 University Dr. Building 22 Bismarck, ND
Grand Forks International Airport, Administration Office – 2301 Airport Dr. Grand Forks, ND
Grand Forks Public Library – 2110 Library Circle Grand Forks, ND
Written/emailed comments may be submitted prior to, and after the hearing, to the following address:
Curt Cady, Environmental Planner at KLJ
PO Box 1157
Bismarck, ND 58503
Curt.cady@kljeng.com
Note "GFK Public Hearing" in the subject heading.
Comments must be received by 5:00 p.m. Central Standard Time on December 18, 2020. If submitting a comment via the U.S. Postal Service, please allow enough time for mailing; your comment must be postmarked by that date.
Before including your name, address, phone number, email address, or other personal identifying information in your comment, be advised that your entire comment – including your personal identifying information – may be made publicly available at any time. While you can ask us in your comment to withhold from public review your personal identifying information, we cannot guarantee that it will be able to do so.
REQUEST FOR QUALIFICATIONS (RFQ) FOR
PROFESSIONAL AIRPORT ENGINEERING AND ARCHITECTURAL
CONSULTANT SERVICES
Grand Forks Regional Airport Authority located in Grand Forks, North Dakota, is requesting Statements of Qualifications for Professional Airport Engineering and Architectural Consultant Services at Grand Forks International Airport for projects in the Airport Capital Improvement Plan (CIP), and others, as may be necessary over a five-year term (2021 – 2025).  To be considered please submit your qualifications by 10:00 a.m., Wednesday, November 25, 2020.  The complete Request for Qualifications and additional information can be found at http://www.gfkairport.com/rfp-rfq/.