Welcome to GFK Airport!
PROTECT YOURSELF AND YOUR COMMUNITY BY FOLLOWING
NORTH DAKOTA DEPARTMENT OF HEALTH'S OFFICIAL TRAVEL GUIDANCE.
Your Airport...Simply Grand.
Now Accepting Bids for Customs and Border Protection-General Aviation Facility until 10 am Thursday, August 18, 2022. Click here for more information.
Hiring ARFF Operations Specialist I
Hiring Custodian General Maintenance Worker
PFC Public Notice Comment Period 7/26/2022 to 8/26/2022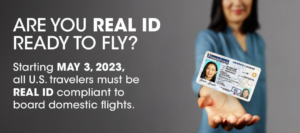 Don't wait get your REAL ID today!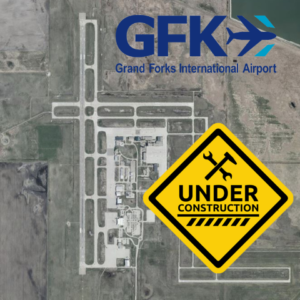 Runway Intersection Closure August 22nd to September 1st, 2022
No Delta or Allegiant flights are scheduled during this time. Thank you for your patience as we work to improve the airport.
- GFK Airport -
Airport Guides
Browse these guides for the essentials to navigating GFK. We've got all the information you need on:
- GFK Airport -
Contact Information
(701) 795-6981 (ext 600)  Email Contact
Grand Forks Regional
Airport Authority
Ryan Riesinger, Executive Director
Grand Forks International Airport
Mark Andrews Field
Byron L. Dorgan Terminal
2301 Airport Dr.
Grand Forks, ND 58203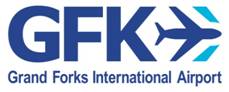 - GFK Airport -
What's Happening
Press Release – 2021 Commercial Service Airport of the Year
Read more here
- GFK Airport -
A Great Place to Start
Allegiant flies out of here and gives you access to the west at a heck of a deal. Cozy place with free wifi and professional staff/TSA. Felt right at home.
- Garrett Meade
Great airport for a small urban center. The Grand Forks terminal offers international service and is a short drive for Winnipeggers looking for a deal on airfare. Parking is inexpensive, and although the terminal is small with limited amenities, it is clean and well maintained.
-Matt Bialek 
For a smaller airport, this is a gem. The staff is helpful, the facility is well maintained, and there were comfortable places to wait during a weather delay. Taxi service from the facility was great. There was simply nothing to find fault with this airport.
-Jason Sides
- GFK Airport -
Employee Spotlights