We take pride in our service excellence and want to make your visit to Grand Forks International Airport an outstanding travel experience.
Terminal
The terminal building is open at least 2 hours before the first departure in the morning. Contact us for further information.
Restaurant, Bar, Gifts, Books and More!
The Red River Valley Tap House offers travelers a great selection of Caribou Coffee, hot grilled foods, and the easy "grab and go" meals. Their newsstand/gift shop offers magazines, books, sundries, travel related items, gifts and souvenirs of Grand Forks and North Dakota. This establishment is unique in that it is open to both the non-secured and secured sides of the terminal. They feature a full bar on the air side and serve beer and wine from the non-secure land side. The store opens daily at 4 a.m., an hour before the first scheduled departure and closes after the final boarding call. Questions? Call them at (701)738-4630.
For more, visit our Dine & Shop page.
Pet and Service Animal Information
Petcetera Animal Clinic, located in Grand Forks, has provided a pet/service animal relief area located in the grassy area just north of the airline passenger terminal near the airline ticketing door.
Please remember that all pets/service animals must be on a leash at all times and to clean up after your pet/service animal.
All non-service animals must be kenneled while inside the passenger terminal.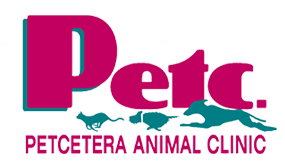 Free Wi-Fi Internet Service
Another of our airport's amenities is free Wi-Fi internet service. You can use our convenient business work area in our secured area with outlets to recharge your component batteries. The free Wi-Fi is available throughout the entire terminal.
It's Your Airport
The Grand Forks International Airport is owned by the Grand Forks Regional Airport Authority for the good of the Grand Forks community and region. We work hard to maintain attractive and convenient facilities for our passengers. We coordinate with air carriers to keep fares down, add destinations, and maintain convenient schedules. Our proximity to larger airports can make competition difficult so it is important to continue supporting your airport. We all care about the health and growth of our community and local air service is a major asset in keeping Grand Forks alive and well. Please help by contacting us with any ideas you may have, and encourage your friends and neighbors to fly GFK!