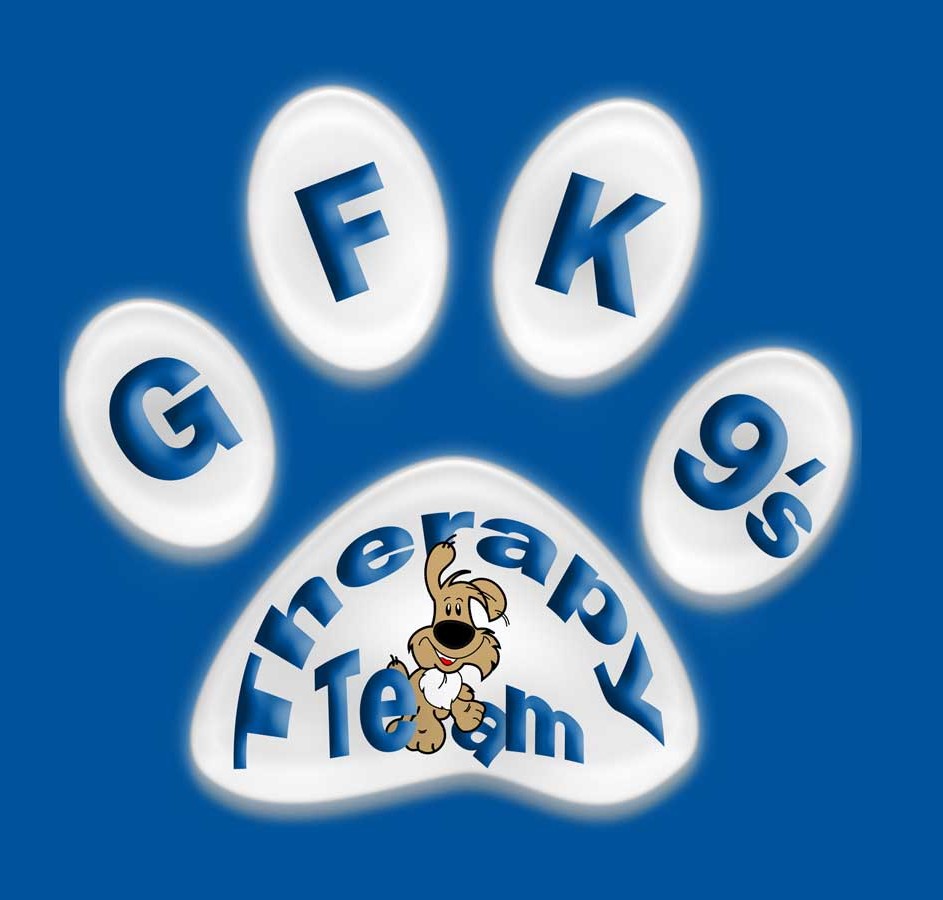 GFK Airport has gone to the dogs!  We now have GFK9's on site at certain times. Have you ever been stressed when you prepare for a trip, drive to the airport and go through security?
What better way to calm down and relax before you board your flight than to pet a dog's soft fur?
The GFK9's Therapy Team helps passengers de-stress before flights and have brought many smiles.
Next time you fly, maybe you'll be greeted by one of the GFK9's!
Luna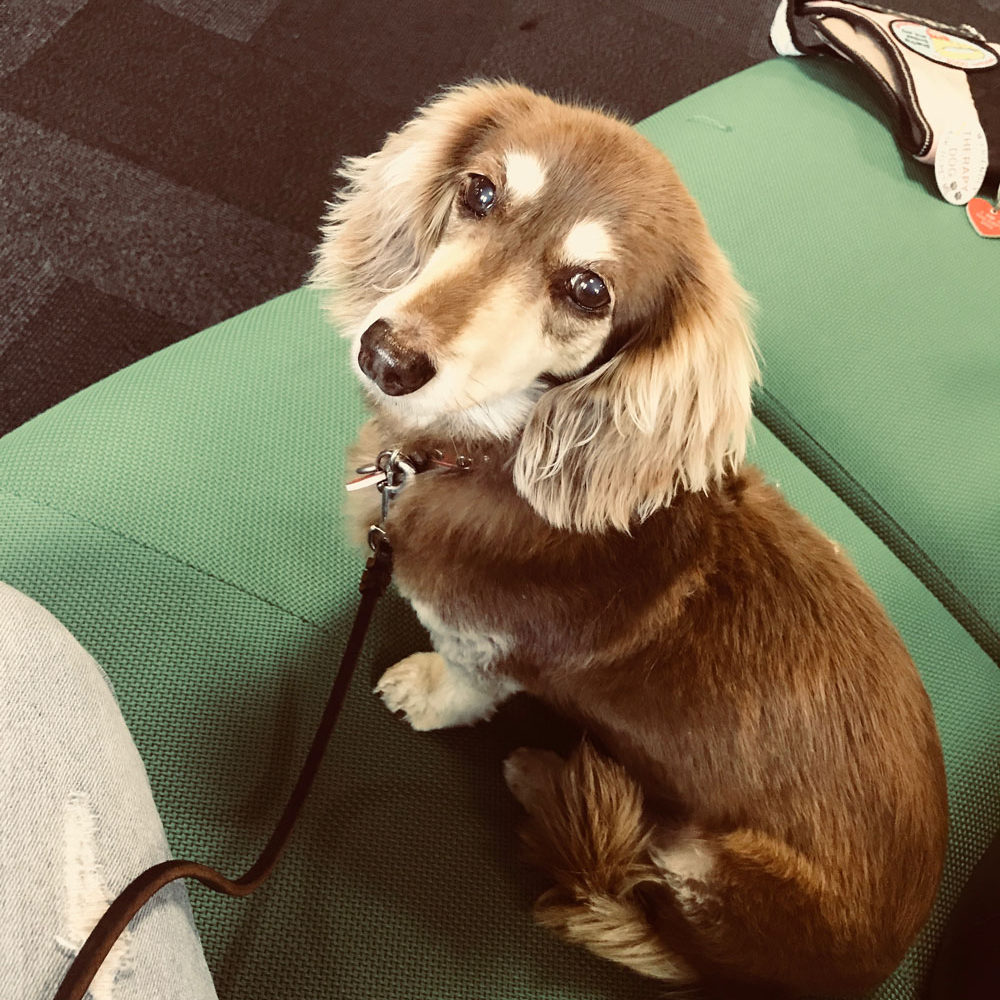 Luna is a longhaired Dachshund (born May 22, 2006) who was adopted from Circle of Friends Humane Society on February 10, 2015. She has been doing therapy dog visits since November 20, 2015. Luna goes to work at Treat Play Love every day. When she isn't working or visiting people, she competes in scentwork. She also enjoys walks with her adopted humans and furry housemates - Tuscan and Tabitha.
Pickles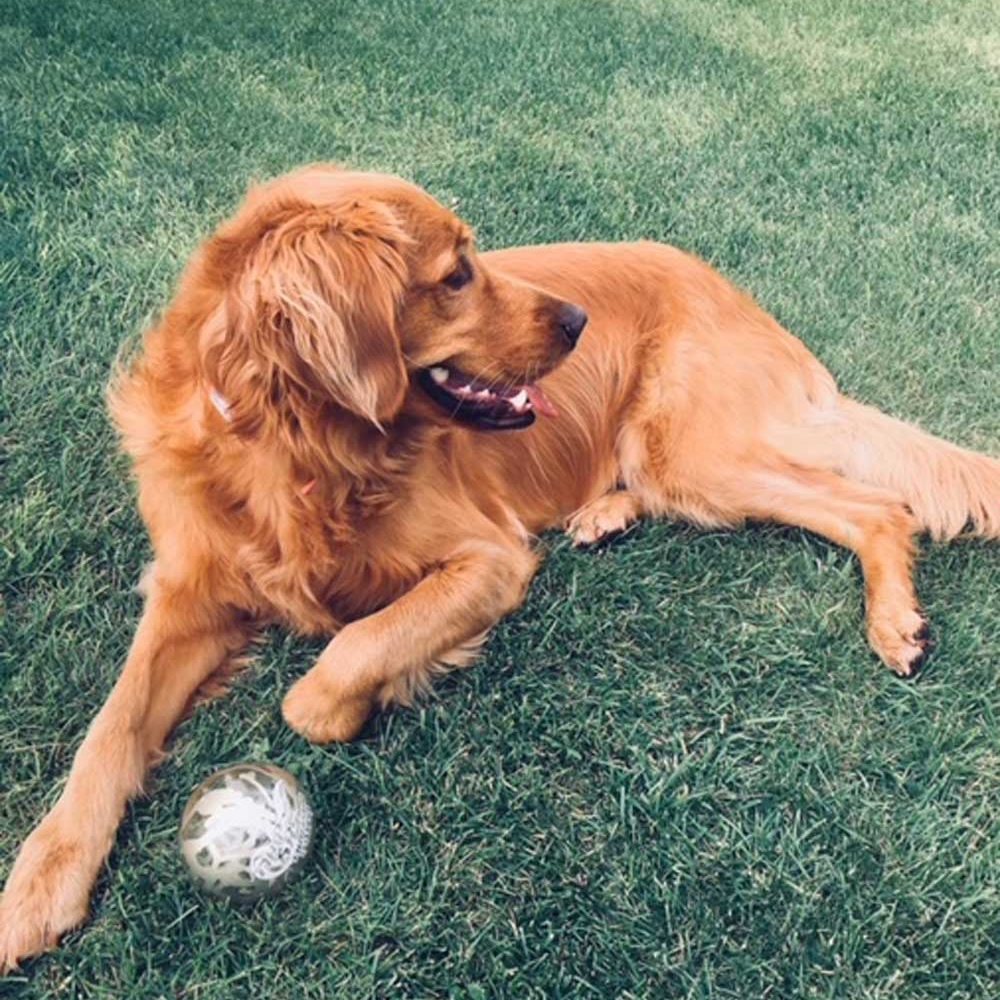 Pickles is a 4-year-old Golden Retriever owned by Cully and Julie Gause. She was adopted from their son who currently is stationed overseas with the US Air Force. Pickles lives on a small ranch in rural North Dakota with a Bernese Mt. Dog named Howard. Pickles has been involved in various visitations with schools, memory care facilities, and the University of North Dakota.
Remi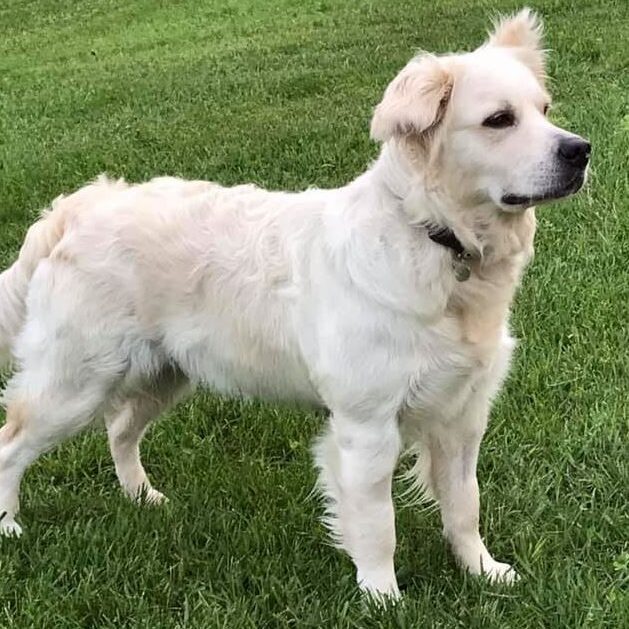 Remi is an English Golden Retriever born on March 8, 2016.  She is absolutely the happiest dog I have ever seen.  She has visits at nursing homes, memory care facilities, UND, and group homes.  She loves everybody, her tail is always wagging, and she usually has a toy in her mouth.  She is an absolute delight.
Brita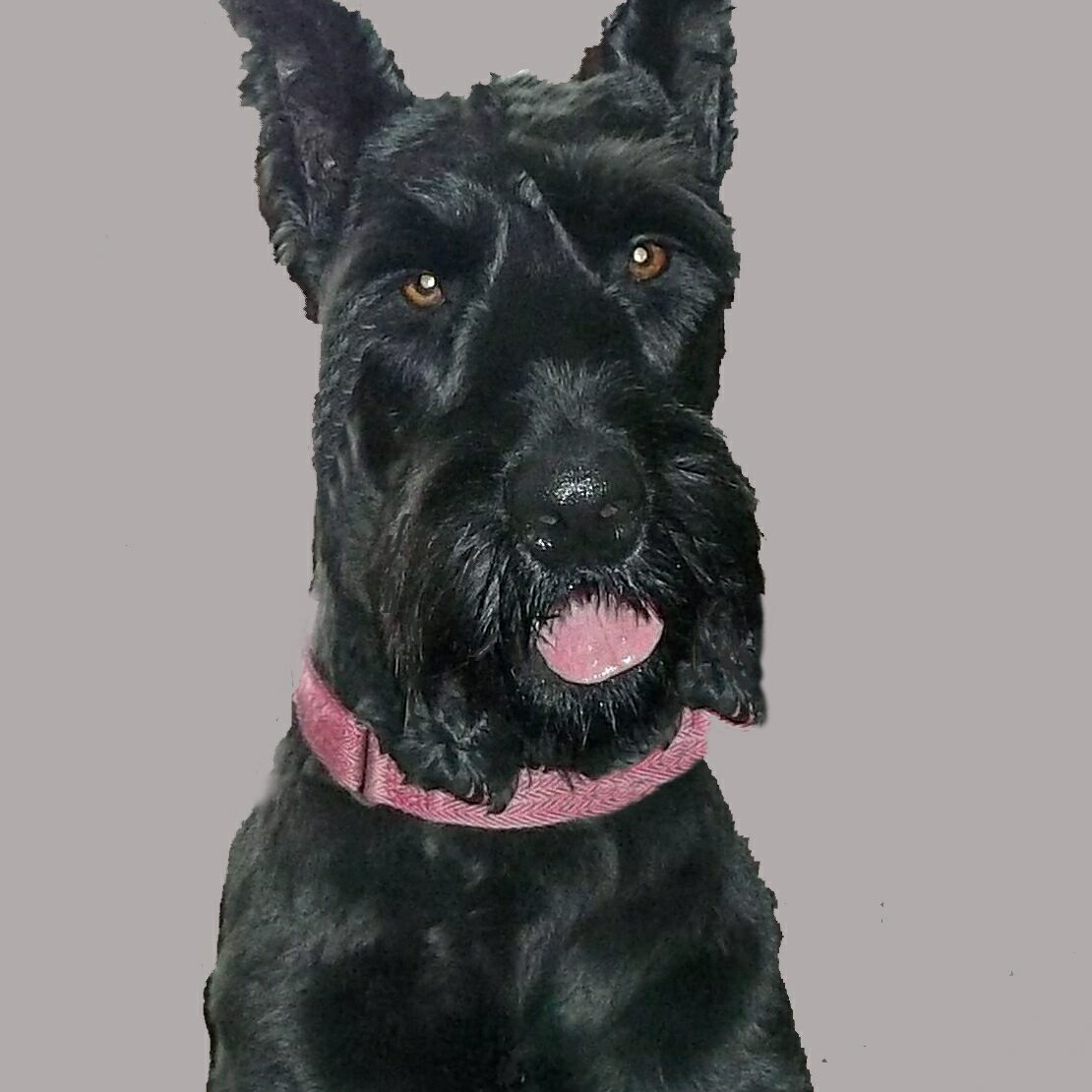 Brita. A Giant Schnauzer, born Dec. 26, 2011, Brita has loved doing Pet Therapy visits since 2014. Brita and her owner Laurel frequent places they're invited to, such as eldercare and group homes, libraries and all over the campus of UND.
She makes regular visits to the UND Medical School and Counseling Center and also happily serves on the GF Public Schools Therapy Dog Team- including the Crisis Response Team. Brita & Laurel have a passion for volunteering throughout the Altru Health System, including the hospital, Cancer Center and Specialty Center where she sees both individual patients and is involved in group therapy sessions. Brita knows American Sign Language, enjoys chewing enthusiastically on her deer antler, going on walks and car rides, and LOVES being petted and scratched all over. For her, therapy visits are like a Spa treatment! At GFK, Brita wishes you "Bone Voyage!"
Cookie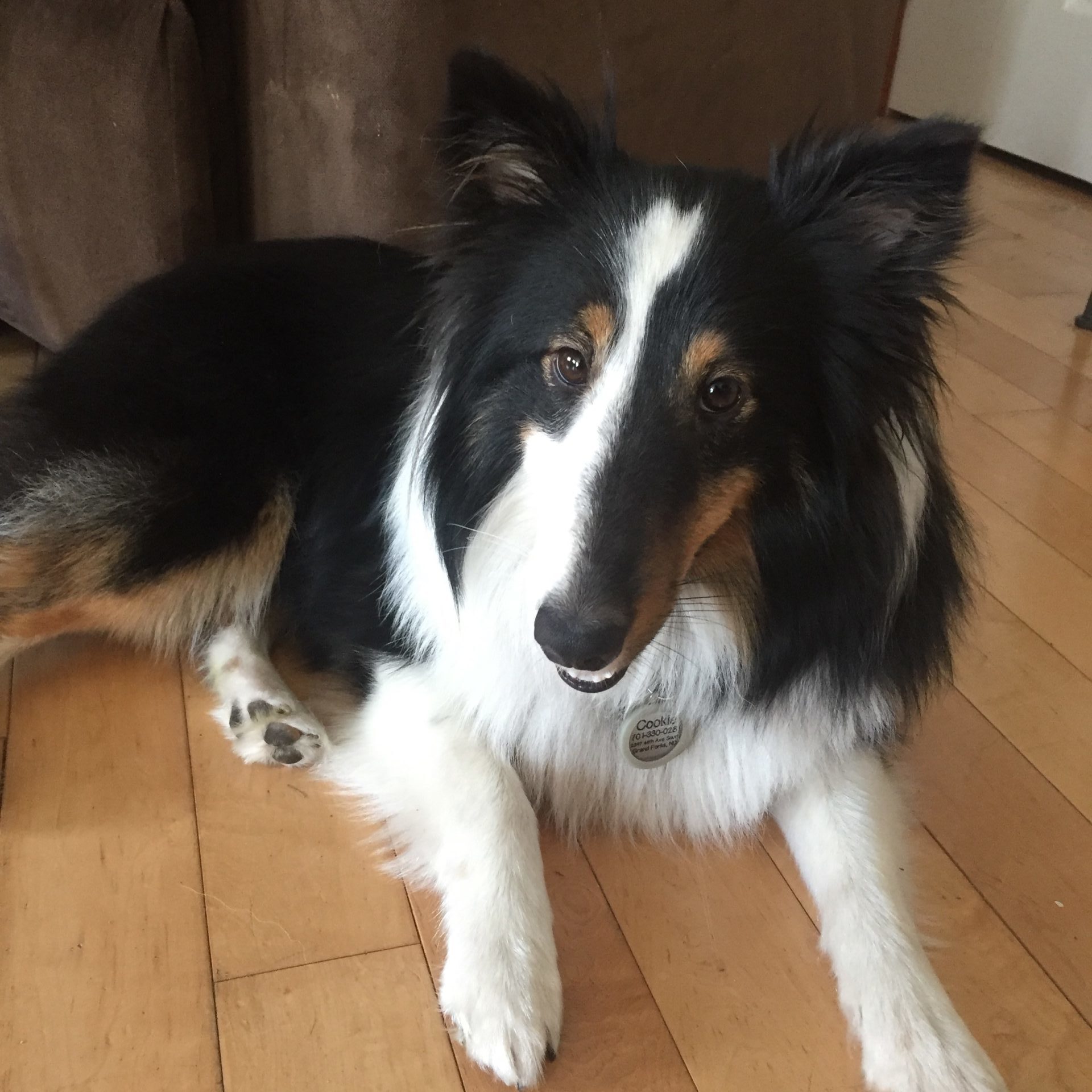 Cookie is a Sheltie born February 22, 2018, she is owned handled and trained by Shane Peterson. Cookie is registered therapy dog thru Alliance of Therapy Dogs and enjoys spreading smiles joy throughout the Grand Forks metro; including UND,  Dakota Altru Health Systems and various Grand Forks Public Schools. Cookie is fascinated by flying objects when she is not providing her therapeutic services.  She enjoys chasing flying discs or balls in her backyard with her human companions.  Please feel free to stop us and say hello.
Gertie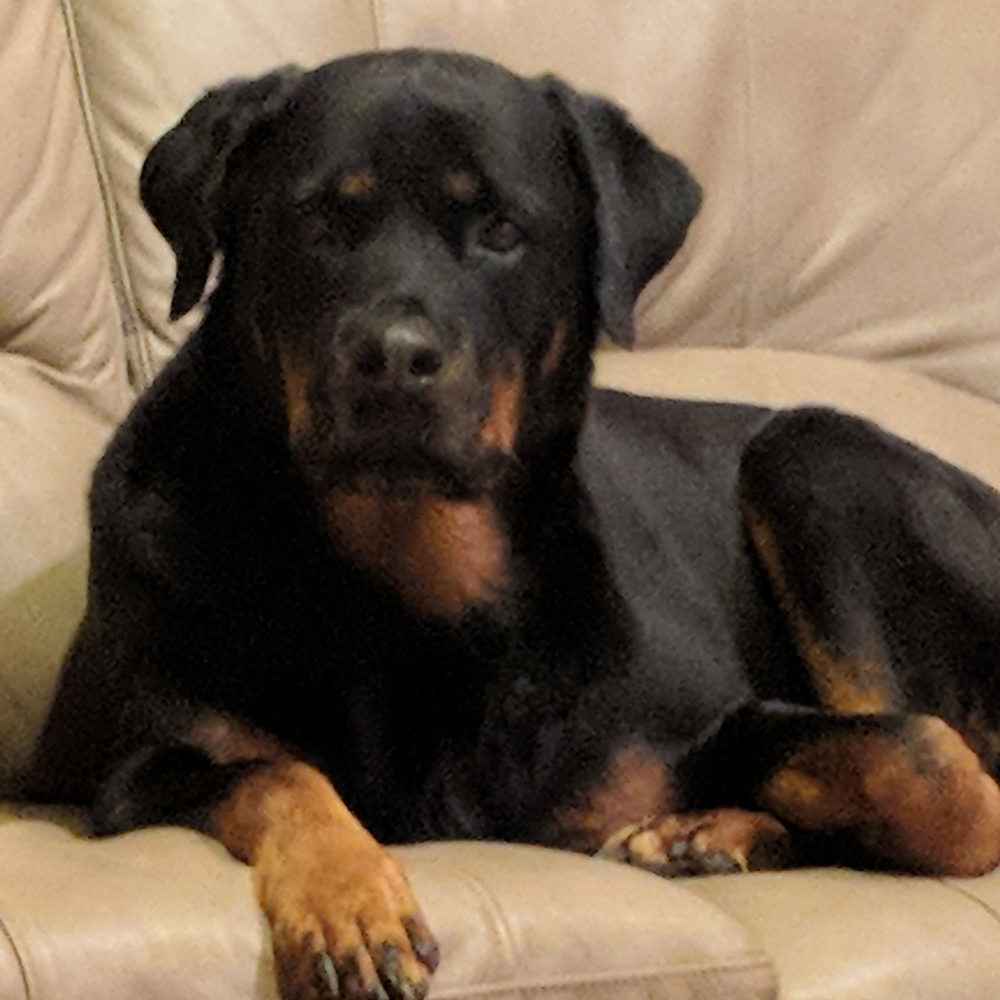 It is with sadness that we announce the passing of Gertie on October 26, 2019, from cancer.  Gertie's brought many smiles to our passengers during her short time.  She will be missed.