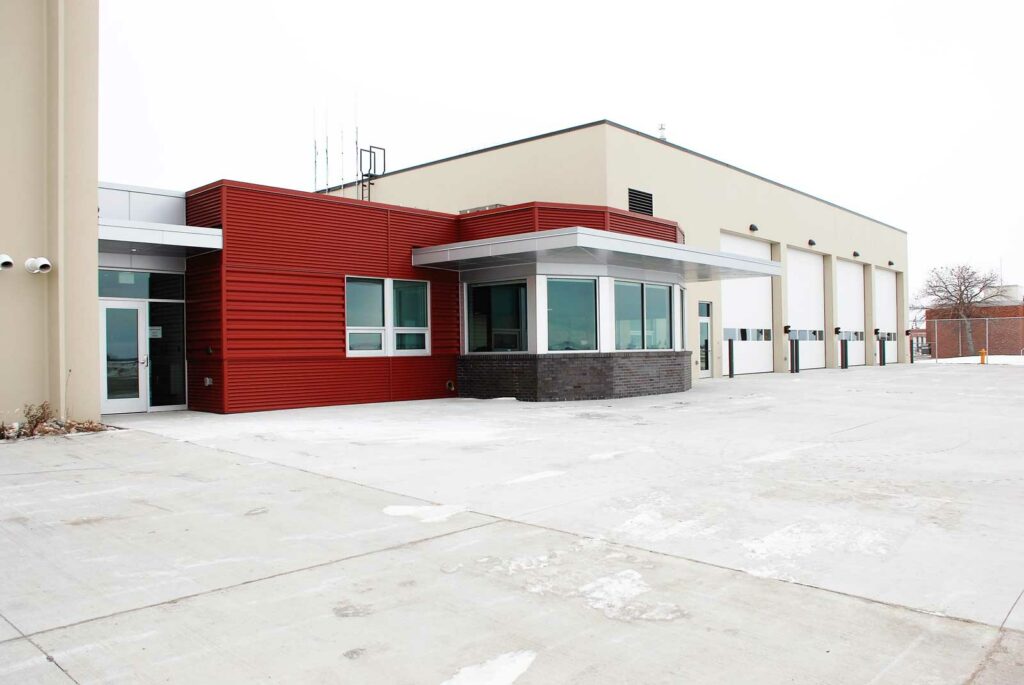 2016 – ARFF Building Opens
A ribbon cutting ceremony to formally open the Airport's new fire station was held on May 4th, 2016. The new Aircraft Rescue  and Firefighting (ARFF) facility replaces a 25-year-old station and is a 17,185 sq. ft., one story structure built to accommodate crew and equipment, including living quarters that feature a commercial-style kitchen, lounge area, training room, offices and exercise room.
The ribbon cutting marked the official opening of the facility that had been under construction for a year at a cost of $4.4 million.
The ARFF facility and staff provide fire and EMS response to aircraft and tenants located at the Grand Forks International Airport.
The ribbon cutting ceremony was at 2:00 p.m., followed by a public open house at 5:00 p.m.