At GFK Airport, our staff and airlines (Allegiant and Delta) have worked hard to be ready for you.
Here are the measures we have in place at this time.

Terminal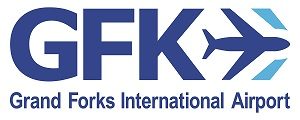 Below are COVID related items that GFK has implemented in the Terminal:
Sanitizing of passenger seating between each flight
Sanitizing of escalator hand-rails and touch points
Sanitizing of elevator touchpoints
Sanitizing restroom areas more frequently
Sanitizing door handles and railings frequently
Signage in entryways emphasizing social distancing / mask wearing
Restaurant reduction of seating / social distancing / frequent cleaning per State guidelines
Airlines are providing sanitizer at ticket counters and aircraft gates
PROTECT YOURSELF AND YOUR COMMUNITY BY FOLLOWING NORTH DAKOTA DEPARTMENT OF HEALTH'S 

OFFICIAL TRAVEL ORDERS.
Delta:
https://www.delta.com/us/en/travel-update-center/overview
Delta's travel update center is providing you with all the measures we are taking, because "Taking care of you is at the center of everything we do.  At every step of your travel journey, our priority - you - remains the same."
Updates, waivers and eCredits allow you to book with confidence.  Refer to this link for standards of safer travel.
Allegiant:
https://www.allegiantair.com/going-distance-health-safety
Allegiant is going the distance for health and safety.
"Together We Fly" is Allegiant's promise to you.  Allegiant provides a complimentary health and safety kit to every customer upon boarding, which includes a single-use face mask and two sanitizing wipes.
Effective July 2, 2020, all customers are required to wear a face covering at all times when traveling to help protect them and those around them.  Click the link for all up-to-date health and safety measures.

TSA

TSA understands that the novel coronavirus (COVID-19) continues to weigh heavily on the minds of travelers and the general public.  We have established this webpage to provide resources and information to assist passengers who find they must travel during this challenging time.  TSA remains dedicated to our mission of ensuring that travelers get to their destinations as safely and securely as possible.  For the latest press releases and statements related to COVID-19, please visit our media page.
TSA is allowing one liquid hand sanitizer container, up to 12 ounces per passenger, in carry-on bags until further notice.
Watch this video:  "What to know before you go" from TSA
It's Your Airport
The Grand Forks International Airport is owned by the Grand Forks Regional Airport Authority for the good of the Grand Forks community and region.  We work hard to maintain attractive and convenient facilities for our passengers.  We coordinate with air carriers to keep fares down, add destinations, and maintain convenient schedules.  It is important to continue supporting your local airport.  We all care about the health and growth of our community and local air service is a major asset in keeping Grand Forks alive and well.  Please help by contacting us with any ideas you may have, and encourage your friends and neighbors to fly GFK!